Music Production and Recording 101


Understand the fundamentals of creating a song from scratch and building an online audience.
Learn the frameworks and workflow of what all goes behind the creation of any song, original or cover
Ananya
Founder & Chief educator
Ananya
Founder & Chief educator
She is an IIM Lucknow 2016 batch graduate and the Founder of Creator School. She has over 110K followers on instagrams with a reach of 5million+ in one month. She started her music production journey as a complete beginner and slowly built her own unique style of creating music and touching million hearts.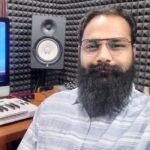 Jatin is a Senior Faculty at Creator School and a seasoned professional in the field of teaching and music production. Students love his style of teaching and he finds ways to address the most complicated topics in the most simple and long lasting way.
Frequently Asked Questions
What is the fee for this workshop
The two hour workshop by Ananya is priced only at 499/-
I made the payment but didn't receive the confirmation email
This workshop is for anybody who wants to learn how to record and share their songs online
Is this a complete course in Music Production?
No. This is just a workshop where we will cover what the Music Recording process is like. For in-depth music production and mixing courses, please click here.
What is the duration of the workshop
2.5 hours including the Q&A session
Where will I get the meeting link?
You'll receive the meeting on your email address before 24 hrs of starting the workshop